Powered by www.shotsfromtheair.com
We call it Final Master Cut: Perfect for Hotels, Villas or anything that looks nice from the air. With our drones we will get you airborne and in combination with our cameras on the ground we produce videos for website and social media.

We professionally post-process the aerial & ground imagery & video for you including text and music. Even still aerial and ground shots are included in Final Master Cut.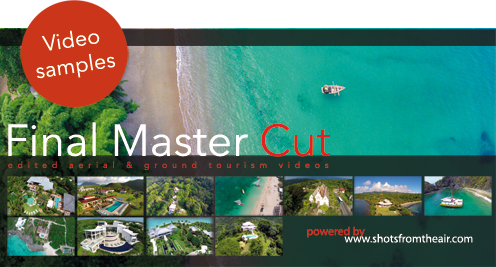 Small budget? Barter with us & get your Final Master Cut video without "payment" - or even less to pay.

A winwin situation: you spend accommodation and we sell it to tourists via our websites travelagent.de & magic-caribbean.com.
It is time to relaunch your website? We also design mobile friendly websites with the newest technology for desktop computer, tablet and mobile devices.

Please do not hesitate to get in contact for further information.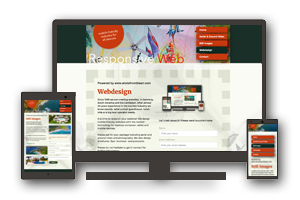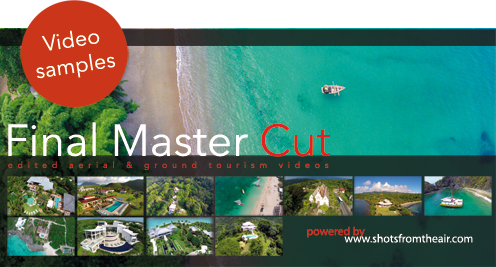 We will supply edited/post-processed aerial photographs from the shoot for your immediate use.

Using multi-rotor, remote controlled aircraft, angles and views can be photographed that have never been available before.

You can book just still images or take the whole package - still aerial and ground images are included in Final Master Cut.
Let`s talk about it ! Please send us a short note: